Meet Dr. Jack Gunter
Dr. Jack Gunter has been contributing to the art and science of rhinoplasty surgery for more than 35 years. His extensive training and experience, coupled with exceptional skill and precision, have paved the way for patients the world over to achieve exceptional results in rhinoplasty. At the Gunter Center for Aesthetics & Cosmetic Surgery, Dr. Jack P. Gunter and Dr. C. Spencer Cochran are two of only a handful of surgeons worldwide offering a practice that focuses exclusively on rhinoplasty and adjunctive procedures, such as chin implants, that can enhance the result of rhinoplasty. After an extraordinarily successful career in surgery, Dr. Gunter is placing more emphasis on his role as the Medical Director of the Gunter Center for Aesthetics and Cosmetic Surgery, while handing primary surgical responsibilities to Dr. Cochran. Dr. Gunter retains an integral role as part of our practice with his leadership and continues to be involved in complex rhinoplasty surgeries that incorporate rib cartilage grafts.
If you would like more information on our primary and secondary rhinoplasty procedures, please contact our practice today.
Dr. Jack P. Gunter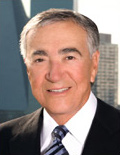 Few surgeons in the field of plastic surgery have attained the stature and credentials earned by Dr. Jack P. Gunter. His profound contributions to rhinoplasty – including his decades in practice, textbook writings, research, and presentations –  have advanced this specialty field and inspired patients, students and physicians around the world. Double Board Certified by the American Board of Plastic Surgery and the American Board of Otolaryngology, Dr. Gunter is routinely invited as a guest lecturer for meetings and symposia held internationally. He was recently the guest speaker at the University of Michigan—his alma mater – as the Reed O. Dingman Visiting Professor. A distinguished member of a number of prestigious medical associations and societies, Dr. Gunter has been the recipient of numerous awards, including the ASPS President's Award, the Simon Fredrick's Award, and the Aesthetic Award for his video of "Primary Rhinoplasty via the Open Approach." His name is synonymous with integrity.
"Reputation has always been important to me and as far back as I can remember… I wanted to be the best at something. Once I decided to become a physician, I learned that most specialties in medicine didn't have a distinct cause and effect—and I like to see my results. The results of rhinoplasty are easily evaluated by looking at them. The fact that I am viewed with favor by my patients and colleagues gives me a great deal of pride."
Years ago, when Dr. Gunter was just starting his practice, plastic surgery was less "mainstream." Refinements like tissue transfers and incredible advances like face transplants were never dreamed of. And although cosmetic surgery has become more commonplace, he warns it should never be taken lightly. "The extreme makeover shows may have brought our specialty to the forefront, but also skewed people's sense of reality. Some people are good candidates for surgery and some are not. The benefits must outweigh the risks. We cannot do everything…tissues, bone structure, and individual variances in healing all influence the final result." Dr. Gunter warns that the most common misconception voiced by patients is thinking one isolated correction can fix everything.  "Changing one thing will necessarily influence its relationship to another. For example, if you get rid of the hump, it makes the nose wider and the tip will fall if other alterations aren't made.. If your goal is a small nose, we can remodel the bones and cartilage, but the skin must shrink tight around the new framework for the right outcome. Everything is interdependent. The harmony and proportion of the individual's face must be taken into consideration. Ideally, the length of the nose as compared with its projection should be a 3 to 2 ratio; the tip rotation should be between 95 to 105 degrees, etc. Facial analysis and surgical skill go hand in hand."
Dr. Gunter discusses rhinoplasty surgery during an interview on The Plastic Surgery Channel:
One thing Dr. Gunter is particularly proud of happened early in his career. He devised a unique communication tool to teach other doctors about rhinoplasty techniques. "The graphic information I collected eventually became a software package where surgeons can pull any combination of techniques to plan a rhinoplasty procedure or to use it as a teaching tool to show the way the techniques affect the final result. It's great because it appeals to a surgeon's visual nature.  Being in a position to teach other surgeons about rhinoplasty – especially secondary rhinoplasty – brings me a great deal of satisfaction."  
Dr. Gunter has spent his career pioneering open rhinoplasty techniques for correcting primary and secondary nasal deformities. "Reshaping the nose is a difficult operation and at the risk of sounding disparaging, some surgeons just don't do it well. Experience and repetition is everything if you want predictive results." According to Dr. Gunter, specialization is paramount. There is so much to grasp in today's climate, that it is difficult for any physician to do it all well.
When he decided to limit his practice to rhinoplasty exclusively he hand-picked Dr. C. Spencer Cochran, an experienced and highly skilled rhinoplasty surgeon who he trusted would reflect his own attention to detail. Dr. Cochran would ultimately become the lead rhinoplasty surgeon here at the Gunter Center. Their philosophies are closely aligned, and patients sense their obvious enthusiasm for what they do. "My entire staff—front and back office—is tenured, friendly and responsive. That makes patients comfortable. Patients know they have been treated professionally by people who know what they are doing. I don't think I could have a better group of people around me." Dr. Gunter contends that hard work and concern for patients are still the foundation of building a winning practice. "We never sell surgery. We offer competency. Our practice is referral based." 
Though patients and colleagues may disagree, Dr. Gunter claims he has never done a perfect nose. What he does admit is that he won't quit, "…until it is as good as I can get it." He recalls the story of the world famous Texas barrel racer who was asked how he got so good. His reply was, "Before you get the how to, you have to get the want to." "It is my opinion that for a surgeon to do a good rhinoplasty, he must want to do it more than any other operation. There is no question, it's the procedure that has captured and maintained my interest over a lifetime. It's the one I chose to be the best at."