All new consultations will be with Dr. Spencer C. Cochran. The next steps in the process are outlined below:
1 Completely Fill out the Form at the Bottom of this Page.
2 Take the Photos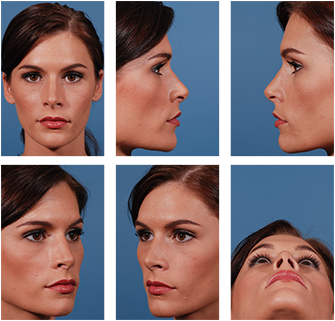 Have the six(6) required pre-operative photos taken of the area of the body you wish to improve. The photo set should include two(2) side views, two(2) three-quarter views, one(1) forward facing, and one(1) with the area of the body tilted back. Please view the examples below as reference.
In order for our doctors to adequately assess your candidacy, the photos must be taken in good lighting against a solid-colored background. There should be no shadows on the face. You can take the photos at home, using any camera with a zoom lens, by fully zooming in on the face. However, ordinary point-and-shoot cameras are not recommended because they distort the image too much for the resulting photos to be helpful. You may also have the pictures taken at any portrait studio.
3 Submit the Forms, Photos, and Fee
Gather the following:
Email Requested Photos to

[email protected]


Dr. Cochran is offering Virtual Consultations at NO CHARGE during the COVID-19 crisis
E-mail the forms and photos to:


[email protected]

or
You may also print and mail your questionnaire and photos via US mail, FedEX, or UPS to:
Dallas Rhinoplasty Center
8144 Walnut Hill Ln., Suite 170
Dallas, TX 75231
Phone: 214.369.8123
Fax: 214.369.2984
4 Hear Back From Us
Our office will contact you via e-mail with the results of your screening.
Internet Consultation Form