If you are considering rhinoplasty, two of the most important aspects of your decision are the credentials and experience of whom you choose to perform the procedure. The Dallas Rhinoplasty Center was founded by Dr. C. Spencer Cochran, who was chosen by renowned rhinoplasty surgeon Jack Gunter, MD to continue his practice after his retirement in 2014.
During his surgical training at the world-renown University of Texas Southwestern Medical Center at Dallas, Dr. Cochran studied the art of rhinoplasty directly under Dr. Gunter, observing and assisting him in surgery. Dr. Gunter was impressed with Dr. Cochran's talent and enthusiasm for rhinoplasty and asked Dr. Cochran to join his practice in 2006, stating: "We feel very fortunate to have Dr. Cochran at our center. He is a rising star in the field of nasal surgery."
In addition to rhinoplasty and complementary procedures, the Dallas Rhinoplasty Center offers comprehensive skin care treatments to help you successfully meet your other aesthetic and skin care needs. Regardless of the treatment or procedure, Dr. Cochran and our staff are committed to patient safety, optimal care, and exceptional results.
For more information about our practice and team, we invite you to read through the sections below. If you have any questions, of if you would like to schedule a consultation at the Dallas Rhinoplasty Center, please contact us online or by telephone today.
Meet Dr. Cochran

Rhinoplasty is not only Dr. C. Spencer Cochran's area of expertise—it is his passion. Dr. Cochran is Board Certified by the American Board of Otolaryngology and is a member of the Rhinoplasty Society, the American Academy of Facial Plastic and Reconstructive Surgery, and many other prestigious medical organizations. He strives to provide the best rhinoplasty results by combining time-tested techniques with the most advanced innovations available in nasal surgery.
Dr. Cochran's extraordinary level of experience and credentials have paved the way for him to become an immensely talented and skilled rhinoplasty specialist. At the Dallas Rhinoplasty Center, he focuses on providing patients with advanced primary and revision rhinoplasty techniques that can improve nasal form and function with results that look completely natural.
About Dr. Gunter (Retired 2014)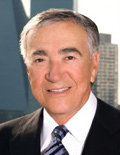 Few surgeons in the field of plastic surgery have attained the stature and credentials earned by Dr. Jack P. Gunter. His profound contributions to rhinoplasty—including his decades in practice, textbook writings, research, and presentations—have advanced this specialty field and inspired patients, students, and physicians around the world. When he decided to limit his practice exclusively to rhinoplasty, he hand-picked Dr. Cochran, who he trusted would reflect his own attention to detail.
I will forever be indebted to Dr. Gunter for all of the rhinoplasty knowledge and skill he has imparted to me. It has been an honor to work along side him and to continue teaching his techniques to other rhinoplasty surgeons. Thank you, Dr. Gunter, for the privilege of being in practice with you and for giving me this opportunity!"
– Dr. Cochran
Together, Dr. Gunter and Dr. Cochran were two of only a handful of surgeons worldwide offering a practice that focused exclusively on rhinoplasty and rhinoplasty-related procedures—such as chin implants—that can enhance the result of nasal surgery. Upon Dr. Gunter's retirement in 2014, Dr. Cochran formed the Dallas Rhinoplasty Center, where he is continuing the legacy of Dr. Gunter.
Meet Our Aesthetician –
Celia Le Mestre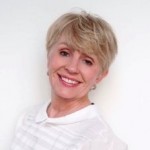 Celia Le Mestre, our Aesthetician and Director of Skin Care, is one of the premier providers of medically supervised skin care and age management treatments in the Dallas-Fort Worth area. She performs an extensive range of custom skin care treatments for the face and body, including facials, chemical peels, and IPL therapy. Celia focuses on creating personalized regimens so our patients can achieve skin that is both healthy and beautiful.
By investing in a quality skin care treatment plan now, you can help protect against the effects of the environment and the natural aging process, promoting healthy looking and feeling skin for years to come. If you are interested in skin care, please feel free to contact Celia directly at 214-369-8123, ext. 202.
Meet Our Cosmetic Nurse Specialist – Laurie Ann Wood, RN
My intention is to make my patients look fresher and younger, but never overdone."
– Laurie Ann Wood, RN

Laurie Ann Wood, RN understands that natural results using injectables are no accident. Although temporary in nature, they are not "cosmetics"—there are risks to these procedures. That is why it is important injectables are administered by a trained professional in a medically appropriate environment. The Dallas Rhinoplasty Center has found the perfect pro in Laurie—a registered nurse who brings 20 years of nursing coupled with 9 years of injectable experience to her role at our practice.
In her own words, "My approach closely mirrors the Dallas Rhinoplasty Center's philosophy that patient safety and satisfaction are paramount. I take what I do very seriously. My nursing training brings out my artistic side. My patients look fresh, never obvious. Part of that is knowing when to stop. Getting a great look is predicated on finding someone with aesthetically appropriate judgment, discretion, and solid experience."
Laurie regularly attends conferences and peer training where the latest in techniques and inside information are exchanged with other nurse injectors. The sheer depth and breadth of products on the market can be confusing for patients: "The injectable revolution has caused widespread misunderstanding about what can and cannot (or should and should not) be done. It's important for me to know what the patient wants to accomplish so I can educate them on the best options available to achieve the look they desire."
Wrinkle reduction, volume, and shaping are second-nature to Laurie. In addition to the forehead, crow's feet, and nasolabial folds, she brings a special brand of artistry to the lips and jawline. She also performs hand rejuvenation with fillers and uses BOTOX® injections for neck muscles and underarm sweating treatments. Patients who regularly book appointments with Laurie comment on her gentleness and quick delivery: "I use very small needles and hold the tissue in a certain way, so most people don't even need to be numbed. With schedules being so packed these days, my patients appreciate getting in and out quickly without sacrificing results."
What's the one thing a prospective patient can count on when booking with Laurie?
"I can be trusted not to overdo them. I am not selling BOTOX® Cosmetic and fillers—I'm sharing my knowledge of techniques and applications that will subtly improve their appearance."
Dallas Rhinoplasty Center Blog
The Dallas Rhinoplasty Center Blog is host to numerous articles and resources detailing practice news, industry advancements, and information about our treatments and procedures. Dr. Cochran and our team update our blog regularly so patients can stay up-to-date on the latest techniques and innovations the fields of rhinoplasty and skin care have to offer.