With their near-immediate results, cosmetic injectables and dermal fillers have become some of today's most popular aesthetic treatments. One of the greatest benefits of injectable products is their minimally invasive nature with the ability to provide significant cosmetic enhancement results for patients. At the Dallas Rhinoplasty Center, we provide an array of soft tissue fillers and injectables to address your unique aesthetic needs.
If you are seeking a way to rejuvenate your appearance through non-surgical means, our professional skin care staff is happy to work with you to determine which products can help you achieve the more youthful and vibrant look you desire.
What Injectables & Fillers Are Available?
Our practice offers BOTOX® Cosmetic, JUVÉDERM®, JUVÉDERM VOLUMA® XC, and Restylane®—all of which are skillfully administered by Laurie Ann Wood, RN, our experienced cosmetic nurse specialist. For details about each injectable option, please read the information provided below and/or follow the links to learn more.
BOTOX® Cosmetic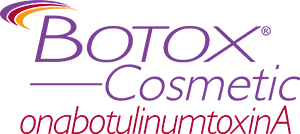 BOTOX® Cosmetic is a very popular injectable treatment that can reduce signs of forehead wrinkles, fine lines, and crow's feet. It works by temporarily relaxing the muscles that are responsible for forming wrinkles, ultimately creating a smoother, more refreshed appearance. Results are near-immediate and have been shown to last up to four months in most cases. BOTOX® Cosmetic is approved for aesthetic treatment in patients 18 to 65 years of age.
JUVÉDERM®

JUVÉDERM® is a smooth gel dermal filler made of hyaluronic acid (HA), a natural substance in the human body. It is often used to correct moderate to severe facial wrinkles and creases, including nasolabial folds. Results from JUVÉDERM® typically last about six months, potentially even longer in some cases.
JUVÉDERM VOLUMA® XC

JUVÉDERM VOLUMA® XC was the first FDA-approved filler of its kind to correct age-related volume loss in the midface for patients age 21 and over. This injectable gel is a unique hyaluronic acid (HA) facial rejuvenation product specifically created to provide a gentle lift to all three areas of the cheek: apex, apple, and hollow. Patients can typically notice an immediate improvement in their appearance, often achieving a softer, more supple and rejuvenated look. JUVÉDERM VOLUMA® XC is also intended for a deeper level of injection and contains a small amount of Lidocaine, a local anesthetic, to provide a more comfortable treatment experience. With optimal treatment, JUVÉDERM VOLUMA® XC has been clinically proven to last up to two years, making it among the longest-lasting and efficient HA fillers.
Restylane®

As the first HA filler, Restylane® has stood the test of time and is regarded as a market leader in injectable technology. This filler solution has been specifically formulated to mimic the hyaluronic acid naturally produced by the body, making it an excellent choice for adding structure or volume to the face. It can be used in numerous facial areas to instantly smooth wrinkles and folds—or add fullness to the lips—with results that often last as long as six to eight months.
What Does the Injectables & Fillers Treatment Entail?
In general, most injectable treatments take 20 minutes or less to complete. They can often be performed during your lunch break and usually require little to no recovery time.
Once Laurie Ann Wood, RN consults with you and selects the most effective option, the treatment areas are cleansed, the appropriate numbing agent is chosen and applied, and the injectable is administered into the tissues. If there is any discomfort, it is often described as minor and should be temporary. After the procedure is complete, it is important to apply pressure and ice to the area. Makeup can be used immediately to conceal any signs of treatment, if needed.
There is virtually no downtime associated with any of our injectable procedures, but patients are advised to avoid strenuous exercise and extended exposure to the sun or heat for at least 24 hours. Swelling, tenderness, and redness may occur around the treatment sites, but these symptoms should clear up on their own relatively quickly. When the effects of injectable treatments wear off, most patients can keep the results going by coming in for occasional "touch-up" treatments.
Injectables Consult Paperwork
In order to make visits as efficient and convenient as possible, we request that patients fill out the appropriate paperwork before the consultation. If you plan to make an appointment at our office, you may download and print the PDF paperwork for the procedure of your choice:
Contact Us
For additional information about our injectables, or to learn more about which treatments offered at our practice may be most appropriate for you, please contact Dallas Rhinoplasty Center for a consultation.