Dallas Rhinoplasty Center
Dr. C. Spencer Cochran, Founder of Dallas Rhinoplasty Center

The Dallas Rhinoplasty Center was formed by Dr. Spencer Cochran upon the the retirement of Dr. Jack Gunter in June of 2014. After an extraordinarily successful career in surgery, Dr. Jack Gunter retired in June of 2014.  He contributed to the art and science of rhinoplasty surgery for more than 35 years. His exceptional skill paved the way for patients the world over to achieve exceptional results in rhinoplasty. Together at the Gunter Center for Aesthetics & Cosmetic Surgery, Dr. Jack P. Gunter and Dr. C. Spencer Cochran were two of only a handful of surgeons worldwide offering a practice that focuses exclusively on rhinoplasty and adjunctive procedures, such as chin implants, that can enhance the result of rhinoplasty.  Upon Dr. Gunter's retirement, Dr. Cochran formed the Dallas Rhinoplasty Center where he is continuing the legacy of Dr. Jack Gunter.
I will forever be indebted to Dr. Gunter for all of the rhinoplasty knowledge and skill he has imparted to me. It has been an honor to work along side him and to continue teaching his techniques to other rhinoplasty surgeons. Thank you, Dr. Gunter, for the privilege of being in practice with you and for giving me this opportunity!"

– Dr. Cochran
Dr. Jack P. Gunter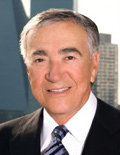 Dr. Jack Gunter retired in June of 2014. Few surgeons in the field of plastic surgery have attained the stature and credentials earned by Dr. Jack P. Gunter. His profound contributions to rhinoplasty – including his decades in practice, textbook writings, research, and presentations –  have advanced this specialty field and inspired patients, students and physicians around the world. His name is synonymous with integrity. When he decided to limit his practice to rhinoplasty exclusively he hand-picked Dr. C. Spencer Cochran, an experienced and highly skilled rhinoplasty surgeon who he trusted would reflect his own attention to detail. Dr. Cochran would ultimately become the lead rhinoplasty surgeon at the Gunter Center and his successor. Their philosophies are closely aligned, and patients sense their obvious enthusiasm for what they do.