Skin Rejuvenation
The Dallas Rhinoplasty Center offers an extensive range of options to help you correct sun damage, diminish signs of age, and restore your appearance for a more youthful, vibrant, and refreshed image. Our highly trained staff work under the direction of our physicians to ensure that we provide you with the best possible results. Our skin care treatments include everything from injectables, such as BOTOX® Cosmetic and dermal fillers, to medical spa services, such as intense pulsed light (IPL) therapy and microdermabrasion. We also offer patients a variety of facials, chemical peels, and professional skin care products.
Celia Le Mestre – World-Class Skin Care & Photofacial (IPL) Treatments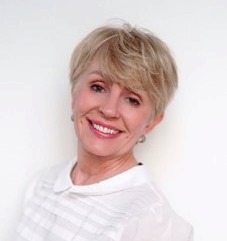 Celia Le Mestre, our Aesthetician and Director of Skin Care, is one of the premier providers of medically supervised skin care and age management treatments in the Dallas-Forth Worth area.   She performs an extensive range of custom skin care treatments for the face and body, including facials, chemical peels, and IPL therapy. Celia focuses on creating customized skin care regimens so our patients can achieve skin that is both healthy and beautiful. If you are interested in establishing a skin care treatment plan, please contact Celia directly at 214.369.8123 ext. 202.
We invite you to learn more about the options available at the Dallas Rhinoplasty Center. By investing in a quality skin care treatment plan now, you can help protect your skin against the effects of the environment and the natural aging process, and make sure your skin looks healthy for years to come.
Treatments:
Learn more about our skin care options.
Injectables / Fillers (Botox, Juvederm, Restylane)

Laurie Wood, R.N.  understands that natural results using injectables such as BOTOX® and fillers are no accident. Although temporary in nature, they are not "cosmetics" – there are risks to these procedures. That's why it's important that any injectables are administered by a trained professional in a medically appropriate environment. The Dallas Rhinoplasty Center has found the perfect pro in Laurie—a registered nurse who brings 20 years of nursing coupled with 9 years of injectable experience to her new role at our practice. "My approach closely mirrors Dr. Cochran's philosophy that patient safety and satisfaction are paramount. I take what I do very seriously. My nursing training brings out my artistic side. My patients look fresh, never obvious. Part of that is knowing when to stop. Getting a great look is predicated on finding someone with aesthetically appropriate judgment, discretion, and solid experience."
BOTOX® Cosmetic
Juvéderm®
Juvederm® Voluma
Restylane®
<<Click here to download patient registrations forms>>
Learn more about each of our injectable treatment options.
Contact Our Office
At the practice of Dr. C. Spencer Cochran, we provide patients with superior skin care solutions designed to help rejuvenate the face and body. Our staff, of professional aesthetician and experienced nurses, believes in an individualized, medically-based philosophy when it comes to restoring your skin. We provide customized treatment planning for our patients, and we can treat a wide range of issues for all skin types.
For more information on our skin care services and treatments, or to schedule your one-on-one consultation, please contact our office today.