Meet Our Skin Care Staff
The medical skin care team at the Dallas Rhinoplasty Center brings forth many decades of experience to meet our patients' unique aesthetic needs and goals. We strongly believe that the best results look not only beautiful, but also natural. Our aesthetician and registered nurses have underdone extensive education and rigorous training to provide patients with the best results possible and a superior level of care.
Celia Le Mestre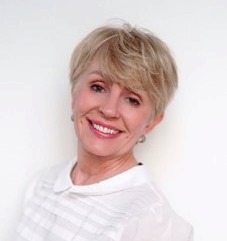 We are pleased to announce that Celia Le Mestre has joined our team as our new Skin Care Director & Aesthetician! Celia is a licensed Aesthetician and certified Laser Hair Removal Technician with over 30 years of experience in cosmetic skin rejuvenation. Originally from France where she studied the art and science of skin care, Celia embraces her background and education to bring a fresh, open perspective. Her passion for beauty and style resonates in her work.
Services & Treatments include:
    European Facial
    Brow Dye / Wax
    Face Wax
    Photofacial (IPL) treatment
    Chemical Peels
    Dermaplaning
    Microneedling
Laurie Wood, R.N.

Laurie Ann Wood has 20 years of nursing experience, and nine years of experience with injectables, such as BOTOX® Cosmetic and dermal fillers. Laurie is dedicated to making patients look younger and more invigorated, but never "overdone." She also encourages patients to remember that although temporary in nature, injectables are not "cosmetics" – there are some risks to these procedures. That's why it's important to select someone who is a trained professional in a medically appropriate environment. At the Dallas Rhinoplasty Center, we're extremely pleased to have Laurie as one of our Cosmetic Nurse Specialists. "My approach closely mirrors the Dallas Rhinoplasty Center's philosophy that patient safety and satisfaction are paramount," she says. "I take what I do very seriously. My nursing training brings out my artistic side. My patients look fresh, never obvious. Part of that is knowing when to stop. Getting a great look is predicated on finding someone with aesthetically appropriate judgment, discretion, and solid experience."
Contact Our Office
If you would more information about our skin care services and treatments, or to schedule a consultation with us, please contact our Dallas, Texas office today.