Skin Care & Aesthetician Services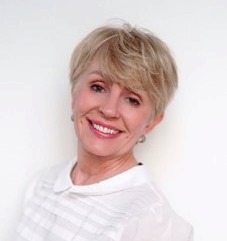 In addition to advanced rhinoplasty options at our center for cosmetic surgery, we offer patients an extensive range of Skin Care, Skin Care Products, and Non-Surgical Skin Rejuvenation Procedures. Whether you are looking to combat signs of aging, improve your skin's color and/or texture irregularities, or proactively maintain your skin's health, our procedures can assist you in achieving more youthful, radiant-looking skin. To compliment our comprehensive list of treatments, we also provide patients with several lines of professional skin care products.
Celia Le Mestre is the Director of our expert skin care staff at the Dallas Rhinoplasty Center and can work with you to develop a customized treatment plan that helps you achieve your goals and attain great-looking skin.
IPL / Photofacial
Intense Pulsed Light therapy, also known as a "photofacial treatment", delivers high intensity pulses of broadband light to improve the effects of sun damaged and aging skin, as well as certain skin conditions. IPL can be an excellent option to enhance your skin's tone, texture, and appearance. For optimal results, we generally recommend that IPL be performed in packages of four to five treatments; however this treatment can also be purchased individually.
Microdermabrasion
Microdermabrasion is an acid-free exfoliating treatment suitable for all skin types and tones. By removing dead skin cells from the upper epidermis, the treatment can leave your skin softer, smoother, and clearer of surface debris. Microdermabrasion can be very beneficial for reducing signs of age, sun damage, discoloration, and acne scarring. It can often be completed in 30 minutes or less, and typically requires little to no downtime. Depending on your skin type and goals, microdermabrasion can be a mild to moderately aggressive treatment.
Rejuvenating Facials and Peels
Developed to recondition and smooth the skin, our selection of rejuvenating facials and peels can help you pro-actively maintain the health of your skin while giving the face a more refreshed appearance. All of our skin treatments are performed in a state-of-the art, relaxing environment. At the Gunter Center, we provide an extensive assortment of treatments, including:
European Restorative Facial
BioMedic Micropeel Facial
The Illuminize Peel®
The Vitalize Peel®
TCA Peels
Obagi Blue Peel®
ZO® 3-STEP PEEL™
Skin Care Products
For a comprehensive approach to maintaining healthier, more youthful-looking skin, our practice provides patients with several medical skin care product line options. Whether you are seeking corrective topical solutions, anti-aging formulas, or restorative products, we can effectively tailor a skin care regimen to treat your needs.
ZO® Medical
Developed by Dr. Zein Obagi, ZO® Medical therapeutic solutions work to create and maintain healthy skin. Considered a pioneer in the development of healthy skin care programs, Dr. Obagi has more than three decades of experience in formulating products that treat a wide range of skin disorders and conditions. These innovative products are created with some of the latest advances in skin therapy technology, such as biotechnology complexes, plant stem cell components, and multi-therapy delivery systems. ZO® Medical skincare solutions are suitable for patients of every age, ethnicity, and skin type, and they can be used to treat a wide range of skin conditions, including:
Acne
Oily Skin
Enlarged pores
Discoloration and pigmentation disorders
Rosacea
Sun damage
Brown spots
Inflammation
SkinMedica®
SkinMedica®'s philosophy is to reverse the signs of aging and restore your skin's radiance. With more than 10 years in developing skin care treatments, SkinMedica® products are formulated with scientifically proven recovery compounds, such as vitamins C and E, retinol, and TNS® (a patented blend of growth factors, soluble collagen, antioxidants and matrix proteins). These advanced products can help maintain the health of your skin for years to come.
iS Clinical® Youth Complex
Brought to you by Innovative Skincare®, the iS Clinical® Youth Complex is designed to be a rapid wrinkle reduction solution. It is clinically proven to stimulate the production of collagen and elastin – components in the skin that bring it a smooth, firm appearance. The product can be used on numerous areas of the face, including the eye area, brows, forehead and corners of the mouth. By immediately increasing hydration within the skin, fine lines and wrinkles can be softened and smoothed with beautiful results.
Contact Our Office
To learn more about our skin care services, products, and treatments, or to schedule your one-on-one consultation with Celia Le Mestre, our world class Aesthetician, please contact our office today.