Our NCEA Certified Master Esthetician in Dallas – Mimi Morris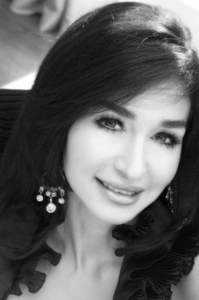 While Dr. C. Spencer Cochran and Dr. Jack Gunter are known for their exceptional results with rhinoplasty and nose surgery procedures, the Gunter Center for Aesthetics & Cosmetic Surgery also offers a number of skin rejuvenation and non-surgical aesthetic enhancement treatments to help patients meet their goals. In fact, the Master Esthetician here at our practice, Mimi Morris, has recently been certified by the National Coalition of Estheticians, Manufacturers / Distributors and Associations (NCEA), one of the highest credentials a skin care professional can obtain. To earn certification, Mimi has proven to meet the NCEA's strict competency standards and has demonstrated her commitment to abide by the organization's Code of Ethics.
The NCEA requires applicants to prove thorough knowledge and skills with advanced facial and body treatments, human physiology and anatomy, skin conditions and disorders, infection control procedures, dermatology and plastic surgery medical interaction, risk management, and other issues. NCEA Candidates Requirements also include aesthetician license verification, CPR and First Aid certification, demonstrated knowledge of professional skin care, and other components.
NCEA's mission is to establish new standards and further define existing ones by requiring skin care professionals seeking its certification to obtain additional education. Our patients can have even greater confidence that treatments such as IPL photo therapy, rejuvenating skin peels, skin care management, and many more options available at our practice are being overseen by a Master Esthetician who has been trained and educated to provide them with the best possible care.
If you have questions about treatment options, or if you would like to set up a skin care evaluation with Mimi Morris here at the Gunter Center for Aesthetics & Cosmetic Surgery, please contact us today. For more information about our skin services, visit our cosmetic surgery website.